Get this eBook to learn The Ultimate Selling Guide.
You know you want to promote your company; you know you want to attract customers; you know you want to make a sale. And you've probably read a lot of advice about how to do all those things. There's an art to making sales and of course, you need to master it. But to become part of a customer's life, you need to get inside their brain, first.
Knowing the psychology behind what triggers someone to buy is a big leg up. Maybe it seems unnecessary – but the truth is, the more you understand why people are reacting, even at a mental level, the more you can predict how they will react to your product.
Understanding how people make purchasing decisions can give you the tools to encourage them to buy. It's not about tricking people: it's about becoming what they're already looking for.
You don't need a Ph.D. for this – we're here to break it down for you. Here's a list of tools to utilize the psychology of selling, and increase sales.
What You'll Learn in this eBook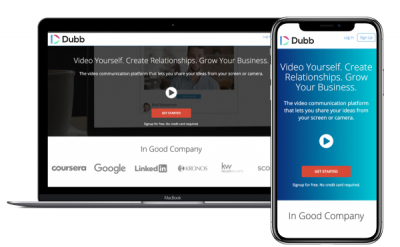 About Dubb
Dubb is a video communication platform that lets users send personalized, trackable videos. The Dubb platform simplifies video sharing with a Chrome Extension, Outlook Add-In, mobile app and website that allow users to share and track screen and camera videos. Dubb offers a free 14-day trial with no credit required.