Get this eBook to learn the Online Video Marketing Statistics You Must Know This Year.
It's virtually impossible to find yourself online in 2019 and not come across some form of video advertising. Whether you're on social media or other websites, video marketing has become a living, breathing component of any online experience.
Globally, video represented 79% of all traffic in the year 2018, and it's just set to grow more this year and beyond. You can't afford to not be a part of the video revolution.
Not only is video a highly effective form of advertising, but it also allows you to target specialized audiences through the statistics gathered in a potential customer's browser.
Video marketing is essential to your business. Need some proof? Here are some online video marketing statistics to know this year and beyond.
What You'll Learn in this eBook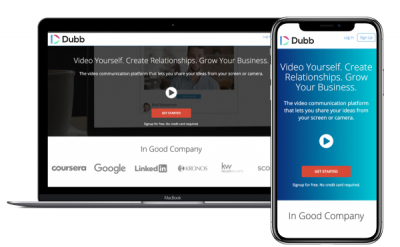 About Dubb
Dubb is a video communication platform that lets users send personalized, trackable videos. The Dubb platform simplifies video sharing with a Chrome Extension, Outlook Add-In, mobile app and website that allow users to share and track screen and camera videos. Dubb offers a free 14-day trial with no credit required.