Download this eBook to get The Definitive Guide to Sales Prospecting with Video.
First off, if you are still prospecting with plain emails you are selling yourself and your offering short. It is 2018 and there are very affordable technology platforms, (shameless plug) like Dubb, that allow people to leverage the power of video to maximize their sales prospecting efforts.
This is a guide to help you get the most out of your time (and money) spent sales prospecting using video.
What You'll Learn in this eBook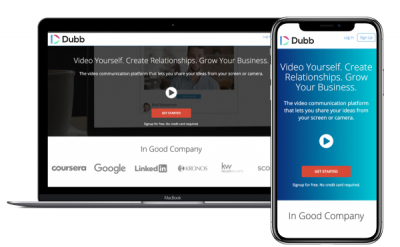 About Dubb
Dubb is a video communication platform that lets users send personalized, trackable videos. The Dubb platform simplifies video sharing with a Chrome Extension, Outlook Add-In, mobile app and website that allow users to share and track screen and camera videos. Dubb offers a free 14-day trial with no credit required.