Get this eBook to learn the 20 Secrets of a Successful Marketing Video.
A marketing video is now a daily part of a consumer's life. Videos are consumed daily by consumers globally, and this opportunity cannot afford to be missed by your business.
78% of marketers who use video get more traffic to their website, and 71% of these marketers report that visitors spend more time on their website now that they are using video.
From creating a story to moving the viewer throughout the sales funnel, a successful marketing video requires many factors. Here are 20 secrets that you absolutely need to know.
What You'll Learn in this eBook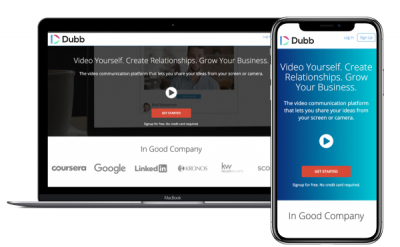 About Dubb
Dubb is a video communication platform that lets users send personalized, trackable videos. The Dubb platform simplifies video sharing with a Chrome Extension, Outlook Add-In, mobile app and website that allow users to share and track screen and camera videos. Dubb offers a free 14-day trial with no credit required.